Ismael Cala and BIZNOVATOR allied
February 8, 2019

Posted by:

iexponential

Category:

Press Release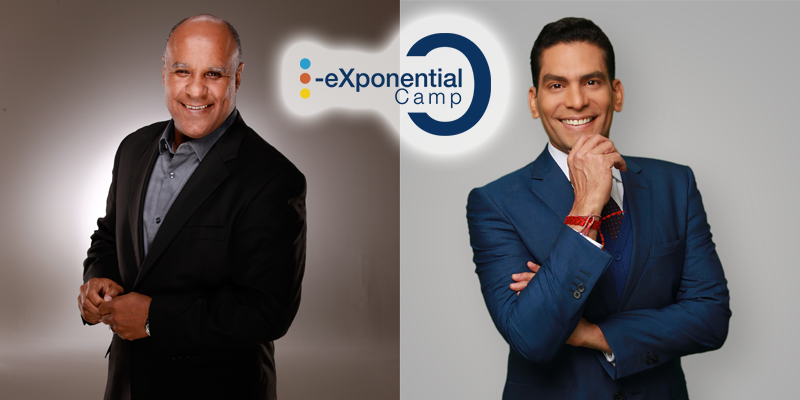 Ismael Cala and BIZNOVATOR allied to create "i-Exponential Camp" in Miami, an experiential training intended to optimize youngster's potential
Save the date: from July 21 to August 3 at the University of Miami.
Aimed for participants from 16 to 21 years old.
The audience will be able to learn and practice tools and techniques on mindfulness, innovation, leadership, entrepreneurship and career positioning.
MIAMI, Jan. 23, 2019 /PRNewswire/ — Ismael Cala, strategist, communicator and bestselling author joined with Biznovator, leaded by Juan Pablo Casimiro, to launch i-Exponential Camp at the University of Miami this summer, an enriching experience targeted towards providing new generations with tools meant to optimize their developmental potential.
"This is an experimental, 2-week learning camp bursting with learning methods designed to empower and prepare youth between 16 and 21 years old to succeed in this changing world. This unique experience will provide each student with the knowledge, skills and aptitudes they need to grow exponentially," says Cala.
In addition, Casimiro described this as a "personalized camp where students will learn about social innovation, entrepreneurship and leadership, through collaborative learning activities, corporate tours, case studies, and entertaining interactive lessons."
i-Exponential Camp will be held at the University of Miami, one of the most prestigious educational institutions in the United States, from July 21 to August 3, 2019.
At i-Exponential Camp, the young participants will learn about:
Mindfulness
Innovation
Leadership
Entrepreneurship
Career preparation
High-impact projects
Corporate Round Tables
Alignment of Sustainable Development Goals
For more information:
ABOUT ISMAEL CALA
A life and business strategist, for five and a half years Ismael Cala was the host of CALA during prime time on CNN en Español.  A businessman and social entrepreneur. Author of eight bestsellers on themes of leadership, entrepreneurship and personal development, including El poder de escuchar ('The power of listening'), and Despierta with Cala ('Wake up with Cala'). Cala was born in Santiago de Cuba in 1969 and holds a degree in Art History from Oriente University.  He is the co-author of the book "Beat the Curve," with Brian Tracy.  He graduated from the School of Communication at York University in Toronto and has a diploma from Seneca College in Television Production. He is President and founder of the Cala Enterprises Corporation and the Ismael Cala Foundation.
ABOUT JUAN CASIMIRO
Juan Pablo Casimiro discovered his passion when he began to train and instruct young people in 1987, the same year he started working as an educator and mentor in New York City's public-school system. As founder / CEO of BIZNOVATOR, and with more than 30 years of experience as an entrepreneur, educator, coach and social innovator, he specializes in developing individual and organizational strength from within. He has actively taken part in the creation and delivery of effective entrepreneurships, financial education and leadership programs for students. He is the founder of the Casimiro Global Foundation and co-founder of 7 Mindsets.